Blue Raine is a duo fusing together a blend of remixed modern material and classic hits as far back as 1950's. The duo's aim is to breathe some fresh new life into arrangements that have stood their test in time. All whilst still retaining the charm of the original artist.
The duo's members, Jaymi Humphreys and Simon Jones are classically trained musicians. They have the ability to play an extensive repertoire across a wide range of genres. Therefore, their sound is quite unique.  Jaymi has a sensational, some might say seductive voice. Singing everything from classical soul to jazz standards to modern pop. Simon plays a synthesized guitar, which provides a huge selection of live sounds. Ranging from acoustic to orchestral, bass and percussive.
Scroll down to see Blue Raine duo in action!
The duo's set list includes music by:
Selena Gomez
Adele
Flume
Portugal
The Man
Beyonce
Dua
Lipa
Fleetwood Mac
Prince
Carole King
The Animals
Spencer Davis Group
Jimmy Barnes
Roxette
Eagles
Beatles
& many more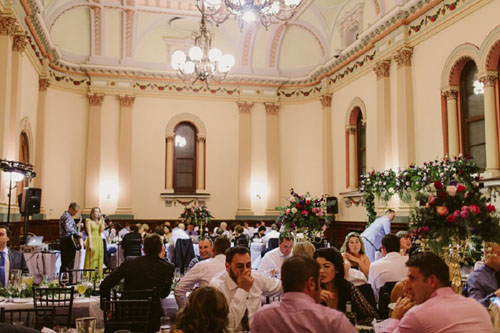 Act Type(s): Duos